When darkness falls, a heroine will rise.
The Dread Dragons came with the dawn. On dark wings of death they slaughtered every seer and turned their sacred lands to ruin…
A Seer's visions never lie. When an ancient goddess gives her warning in a powerful visitation, Eritara realises the terrible premonition will soon come to pass. But the price to save her unborn child and all those she loves is high; if they are to survive, she must betray them and flee the sanctity of her homeland forever, for the Immortal Lord will stop at nothing until he has destroyed utterly the preordained child of prophecy.
When strangers knock on Fraya's door in the middle of a stormy night, her life is changed forever. The man is a bard, a warrior, and a follower of the Old Ways. The woman is a seer, heavily pregnant with a child so blessed by the goddess, they are forced to run for their lives from the Immortals. As they tell her things about herself that they cannot know, Fraya fears a divine power moving in her life, and when the enemy strikes, she too must flee, for the life of the child and the fate of the world is now in her hands.
This series is being hailed as one of the best high epic fantasy series in years, drawing on all the appeal of Tolkien's deep and soulful characters, Robert Jordan's sweeping worlds, and Marion Bradley's unyielding heroines. This is a saga full of spirit, determination and resilience.
The *not available anywhere else* prequel in this bestselling fantasy series is FREE for a limited time – just tell me where to send it.
"What a beautiful read with fascinating magic, interesting and unique creatures and original world building. Definitely not your cliché fantasy novel. A book with a difference. I'm keen to find out how the daughter will fight the looming darkness." – Kathy Bosman, Author

"Better than David Eddings!"
- John F.

"My 2nd favorite author. Tolkien is my first."
- Myla L.A.

"Absolutely stunning!"
- Reviewer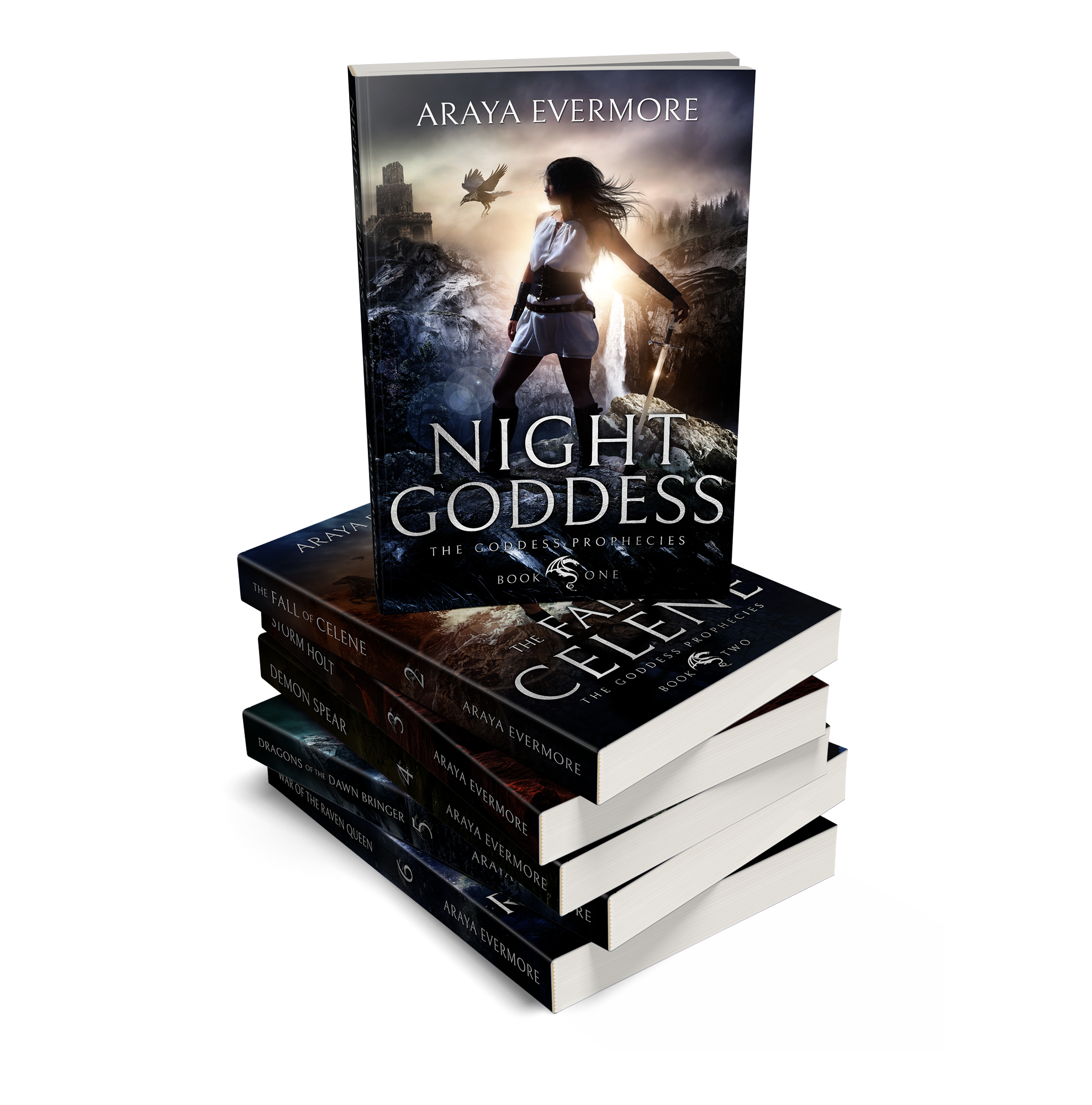 WHAT READERS ARE SAYING…
"You'll be on the edge of your seat!" – Epic Fantasy Reviewer
"An amazing book, just could not put it down" – Charity
"…fast-moving, fabulous…enthralling!" – Fantasy Fan
"This is a fantastic and gripping read. The storyline is both harrowing and hopeful in equal measure, very cleverly told. I want more, of course!" – The editor
"You seem to have captured the essence of a whole different level of fantasy writing and I can't wait for the next book!" – Epic Fantasy Reviewer
"I want to say that it was a thoroughly enjoyable fantasy to read. Your world building is very complex, deep and layered. I loved your characters and your plot was well-developed. You took me into another world!" – Kathy B
"Issa becomes an ever more interesting character and this is classic fantasy with a strong female protagonist" – John Jarrold
"The world of Maioria is richly textured and imagined, in the vein of Robert Jordan's very successful Wheel of Time series. A nice difference is that your Chosen One is female rather than male." – Mollie M. Reviewer, Writer, Editor
"A beautifully wrought fantasy with every element you could ever crave in the genre. Heroines, Heroes, A dark lord, dragons, elves, magic aplenty. A wonderful introduction to a promising new series." – Heather M. Top Reviewer
"Like the fulfilling high fantasy stories of old, this book is filled with the best the genre has to offer; swords, dragons, witches and wizards, shapeshifters, and epic battles – with a touch of romance…" – Jon M. Reader
"Couldn't put it down from start to finish, wonderful story telling of the heroine and her friends cant wait for the next book." – Rapley
"At last, a fantasy novel that shines with warmth and provides good, old-fashioned escapism in spades. Heroes you can really care about in a fully-realised fantasy world, rich with culture and mythology. Couldn't put it down!" – Tiger Lily