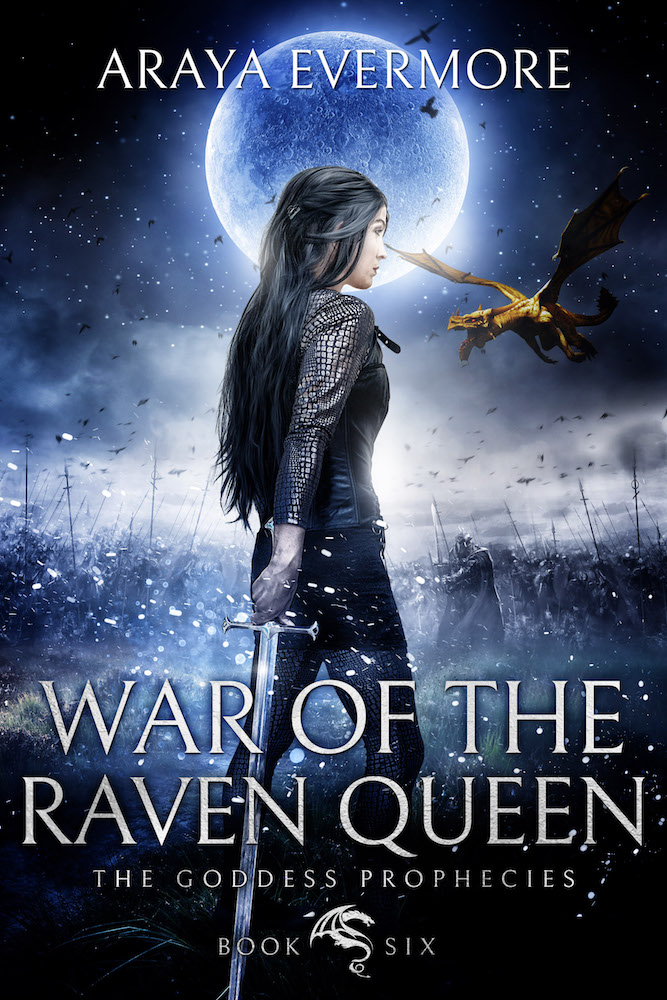 "Be the light unto the darkness…Be the last light in a falling world." – Zanufey
They had both been chosen: he to save another race; she to save her own from what he had become. Now, both must enter Oblivion and therein decide the fate of all.
The dreaded war has begun and is sweeping across Maioria. Despite gaining victories, Issa is forced to endure terrible loss and face defeat as the Dark Rift descends. For all her powers, she reluctantly realises that nothing can halt the fall into darkness of her world, and that a greater threat is closer than she thinks. A third Raven Queen is rising, and that which she holds most dear will seek to destroy her.
The King has returned, and the sacred pact between man and dragon ignited. As both rally to his side, Asaph, the Dawn Bringer returns to Drax one last time to give his life taking back the land and the throne stolen from him, but the Immortal Lord awaits—and the destruction of the Draxian uprising is already in his grasp.
The dark moon is rising one final time, but when the unthinkable happens and Zanufey falls silent, Issa is forced to look within to find the power and the faith to carry on. Before the darkness consumes her utterly, Issa must give herself fully to the Dark Rift so that all others might live.
In this final book in The Goddess Prophecies Fantasy Epic, Issa must face Zanufey's Fallen and embrace the darkness to save her world and all within it.
"On the edge of Oblivion I stand. I see the light disappearing far above me…the end of all lights.' – Issa 
"Emotional" "Evocative" "Epic"

"Better than David Eddings!"
- John F.

"My 2nd favorite author. Tolkien is my first."
- Myla L.A.

"Absolutely stunning!"
- Reviewer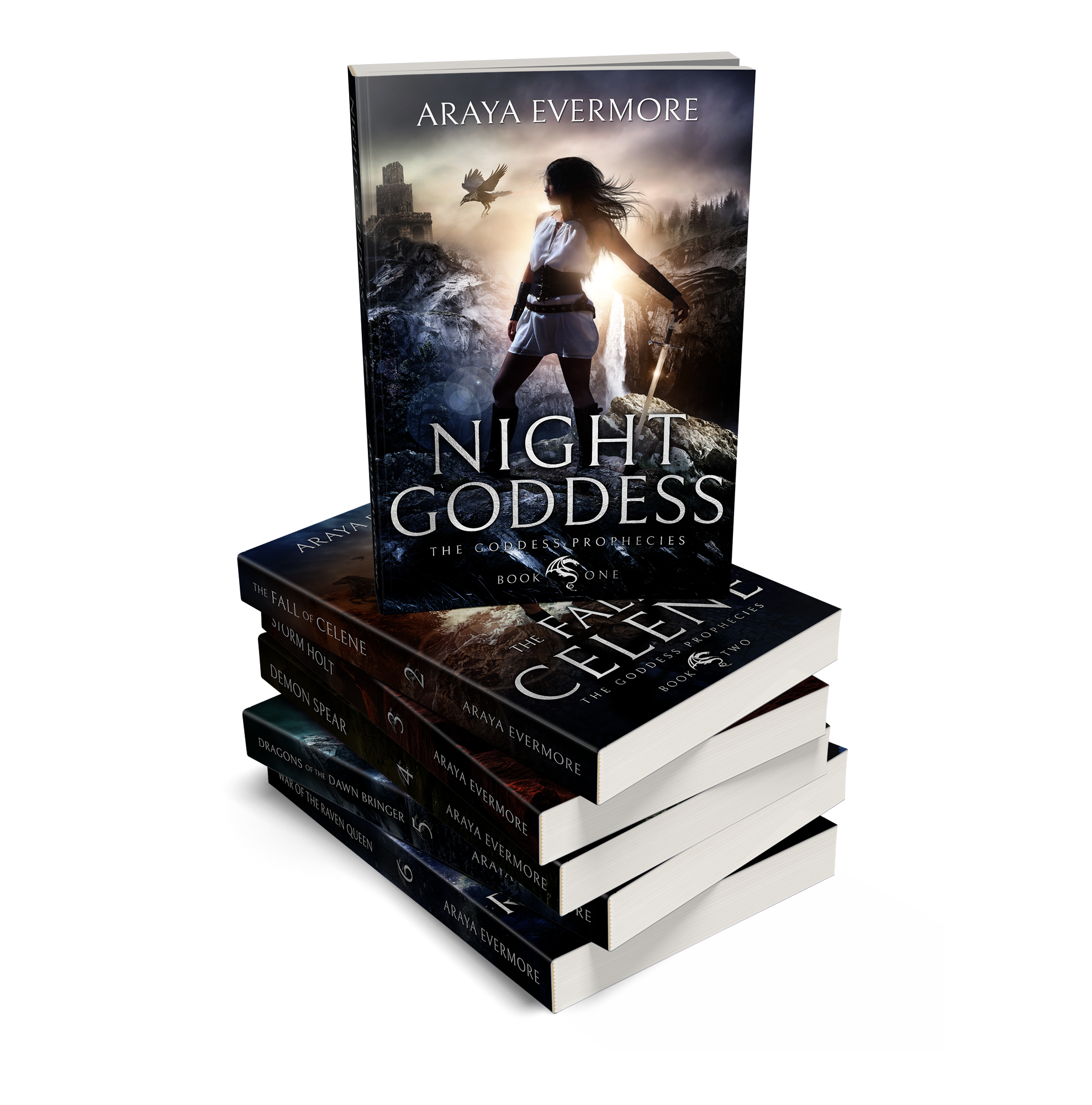 WHAT READERS ARE SAYING…
"You'll be on the edge of your seat!" – Epic Fantasy Reviewer
"An amazing book, just could not put it down" – Charity
"…fast-moving, fabulous…enthralling!" – Fantasy Fan
"This is a fantastic and gripping read. The storyline is both harrowing and hopeful in equal measure, very cleverly told. I want more, of course!" – The editor
"You seem to have captured the essence of a whole different level of fantasy writing and I can't wait for the next book!" – Epic Fantasy Reviewer
"I want to say that it was a thoroughly enjoyable fantasy to read. Your world building is very complex, deep and layered. I loved your characters and your plot was well-developed. You took me into another world!" – Kathy B
"Issa becomes an ever more interesting character and this is classic fantasy with a strong female protagonist" – John Jarrold
"The world of Maioria is richly textured and imagined, in the vein of Robert Jordan's very successful Wheel of Time series. A nice difference is that your Chosen One is female rather than male." – Mollie M. Reviewer, Writer, Editor
"A beautifully wrought fantasy with every element you could ever crave in the genre. Heroines, Heroes, A dark lord, dragons, elves, magic aplenty. A wonderful introduction to a promising new series." – Heather M. Top Reviewer
"Like the fulfilling high fantasy stories of old, this book is filled with the best the genre has to offer; swords, dragons, witches and wizards, shapeshifters, and epic battles – with a touch of romance…" – Jon M. Reader
"Couldn't put it down from start to finish, wonderful story telling of the heroine and her friends cant wait for the next book." – Rapley
"At last, a fantasy novel that shines with warmth and provides good, old-fashioned escapism in spades. Heroes you can really care about in a fully-realised fantasy world, rich with culture and mythology. Couldn't put it down!" – Tiger Lily